Nick Cohen: Writing from London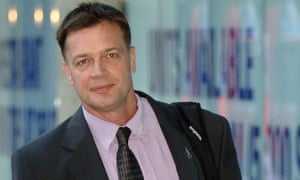 If you are unlucky, and all of us are unlucky in the end, you will visit a doctor in the confident expectation that they can fix any illness as a mechanic fixes a car and learn of the vast areas of ignorance on the map of medical science. If you are very unlucky, you will take an autistic child to a doctor and learn that "autism" is a vague and flabby label. There isn't even agreement on what causes it, let alone on what, if anything, might alleviate or cure it.
Into the gap, between inexplicable suffering and the inability to relieve it, pour the conmen. Last week, Andrew Wakefield, the most contemptible of the charlatans, arrived in Britain to exploit the false hopes and fill the nightmares of his native land.
View original post 961 more words